Wheelchair Transportation Company
We are a senior and wheelchair transportation company who is focused on giving our riders a great experience. We do things differently. We don't just leave you at the curb but we take you through the door where you feel safe and secure. We want to make sure when your ride is over you are 100% satisfied with our service.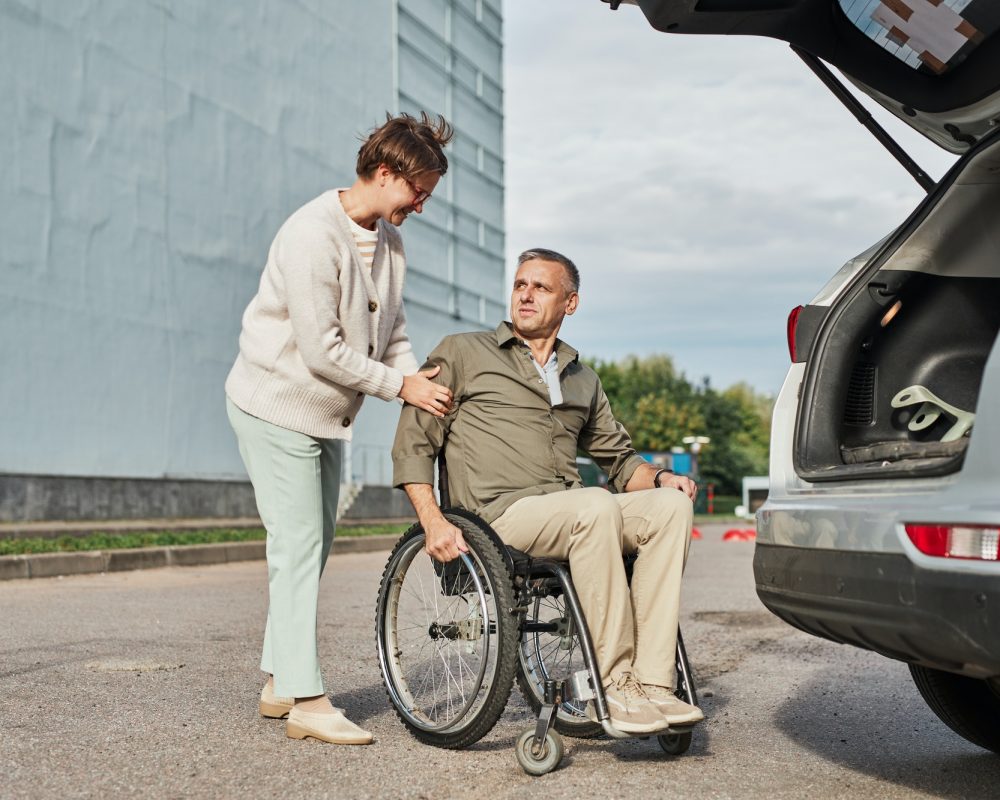 We found a need and we're filling it
Columbus Wheelchair Transportation Company
We understand that getting to the places you need to go can be difficult. We work hard to make sure that you enjoy your experience with us. We offer a first class experience with drivers professionally trained in field.
Private, safe, and courteous wheelchair transportation company
We know that you want a safe , private and courteous wheelchair transportation company. That's why our drivers are trained extensively to ensure safety and reliability when transporting you around town or across the country. We always strive to exceed clients expectations and provide a private, safe, and courteous experience that is tailored to suit your needs.
We provide quality wheelchair transportation services for people of all ages From medical appointments to grocery shopping, we do it all! Our experienced chauffeurs are trained to take care of your loved one with care and respect.
Careful attention to every detail
With our wide range of vehicles, we are able to provide the right solution for any situation. From small lifts to large elevators, we have the experience, expertise, and equipment to get the job done right the first time.
It's all about you, our customer
Our customer service staff is available 24/7 to answer any questions you might have about our services and can even help schedule a pickup for an upcoming appointment. We are always available if there is an emergency at the last minute.