Well, there are too many things to keep in mind when transporting elder people because senior citizens require quality transportation services which must include a safe, comfortable, and secure journey, we will explain all the essential things step by step and will also discuss the different types of transportation that are specially made for senior people and we will also share some crucial tips to make the journey more smooth and restful.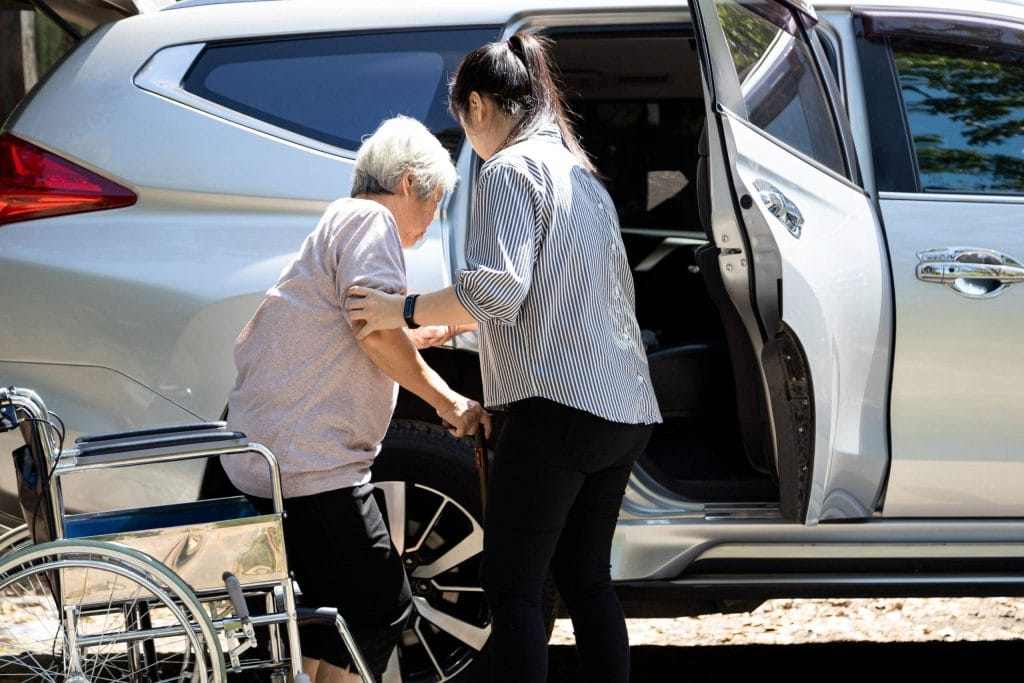 What To Expect When Transporting Senior Citizens
Generally, when traveling with senior citizens there are a few things that need to be considered. One of the biggest concerns is ensuring the safety and comfort of the person being transported. This can range from making sure they have adequate bedding and blankets, to having properly fitted restraints in case they become agitated or unruly on board.
Another important factor to consider is arranging for food and drink if necessary. Some seniors may require supplements or special diets for their health during travel, so it's best to plan ahead and make sure their needs are taken care of.
Types Of Transports Available For Seniors
Transporting a senior can be a daunting task, but with the help of a qualified professional, it can be a smooth ride. The most popular options for senior transportation are home care services and transportation companies. Make sure to set up an appointment with the chosen service in advance, so there are no delays on arrival. There are other transportation services available, but we prefer to contact a professional home care company. When transport options are available, it's always best to consult with a medical professional to make sure the senior is in the best condition to be transported.
Tips For Safe Transporting Senior Citizens
For seniors who are receiving home care, it's important to keep in mind a few things when traveling. One of the most important is ensuring that they have their medications with them at all times. If there is an emergency and they need to be taken to the hospital, having their medication with them will make it much easier.
Another important thing to keep in mind is the weather. If it's rainy, snowy or hot outside, be sure to bring an umbrella for the seniors and plan on keeping them sheltered as much as possible. Finally, make sure you have a list of emergency contacts so that if there are any issues during their trip, they can get help right away.
And also be sure to plan your trip in advance. Don't wait until the last minute to figure out what you need to do. Having a plan will help make the transport process much smoother for all involved.
Things You Can Do To Make The Trip smoother
Below are a few things that can help make the transport process smoother for seniors.
– Make sure to have all of the necessary transportation paperwork ready, including an ID card, driver's license and insurance information. This will make it much easier for whoever is transporting them to get them where they need to go without any issues.
– Bring snacks, drinks and entertainment options so that the seniors don't get sedentary during the trip.
– Arrive early at the transport location so that you can go through the process of getting them settled in and ready to leave. This will minimize any hassles and make their journey as smooth as possible.
– Have patience. The process of transporting seniors can be taxing, but it's important to remember that everything will go much smoother if you don't rush.
What To Do If There Is A Problem During Transport?
If anything goes wrong during the transportation the first thing you should do is to contact the transportation company and let them know what problems are you facing while transporting, and always remember to get in touch with the passenger family and contact them as soon as possible. We also advise to have a caregiver or person who has some knowledge about senior care because they will be able to help at the moment without any delay.
Contact Us For Safe And Affordable Senior Transportation In Columbus Ohio
Seniors require attention when it comes to transportation. We at Compassionate Care Transportation provide just that. We have been in the business for years and got positive feedbacks from all our the state and with years of experience in the industry we know how to take care of an elder person during the transportation journey, So contact us without any hesitation and we promise you won't regret because we treat our customers like a family member.